Once you've created an Instant Bank Payment for an existing customer of yours, their experience will be as follows:
If you haven't yet created an Instant Bank Payment for an existing customer and would like to do so, please see here for more details on how to do this.
1. If you selected to share your payment request with your customer via email, they will receive an email with the details of the payment, along with a Pay now button they can click to begin the payment process.
(If you instead selected to share your payment request via a direct link, the customer will be taken straight to the confirmation page shown in step 2 upon clicking the link).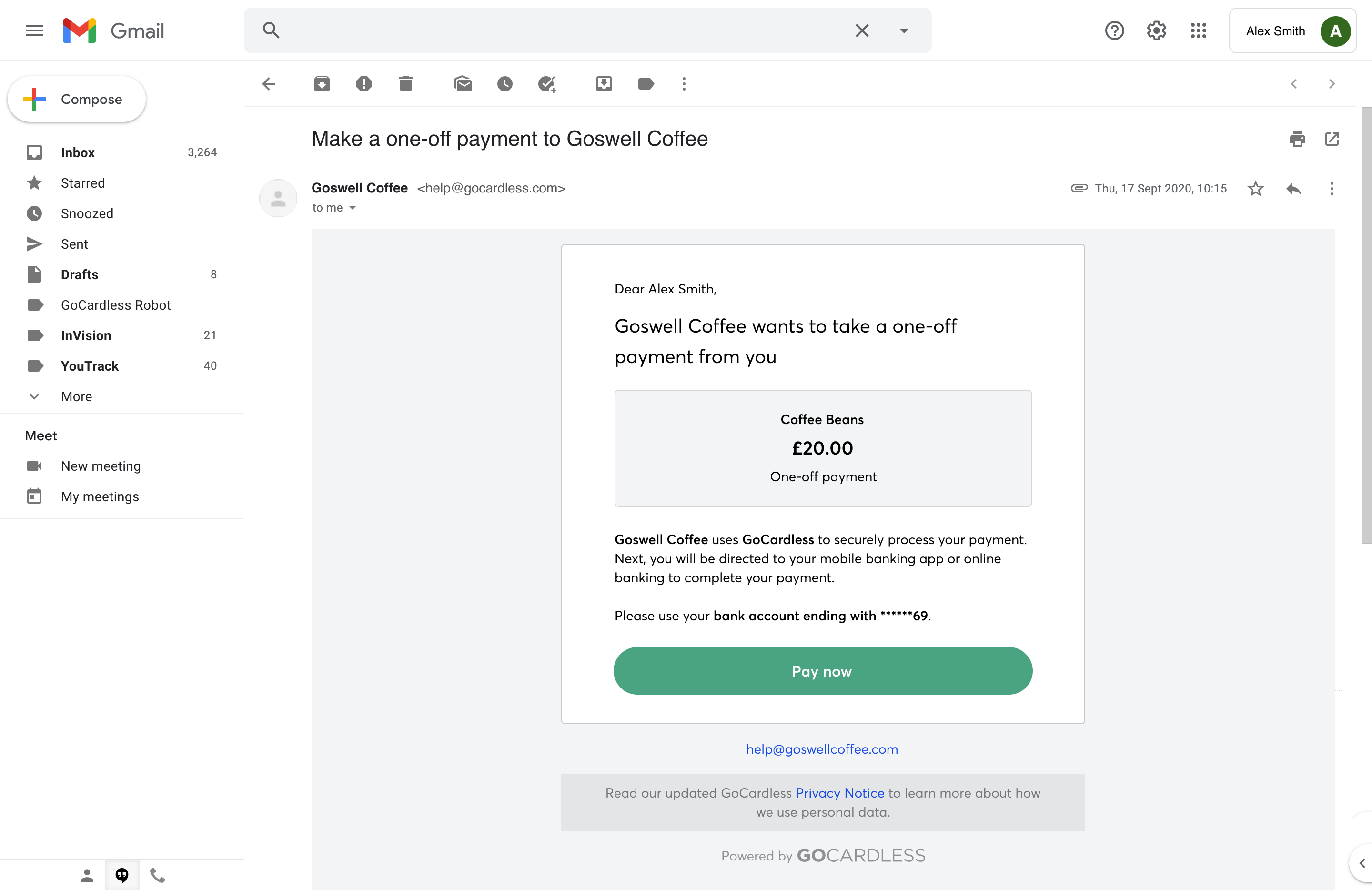 2. Your customer will be taken to a confirmation page where they can check the details and when they're ready, click Continue to proceed.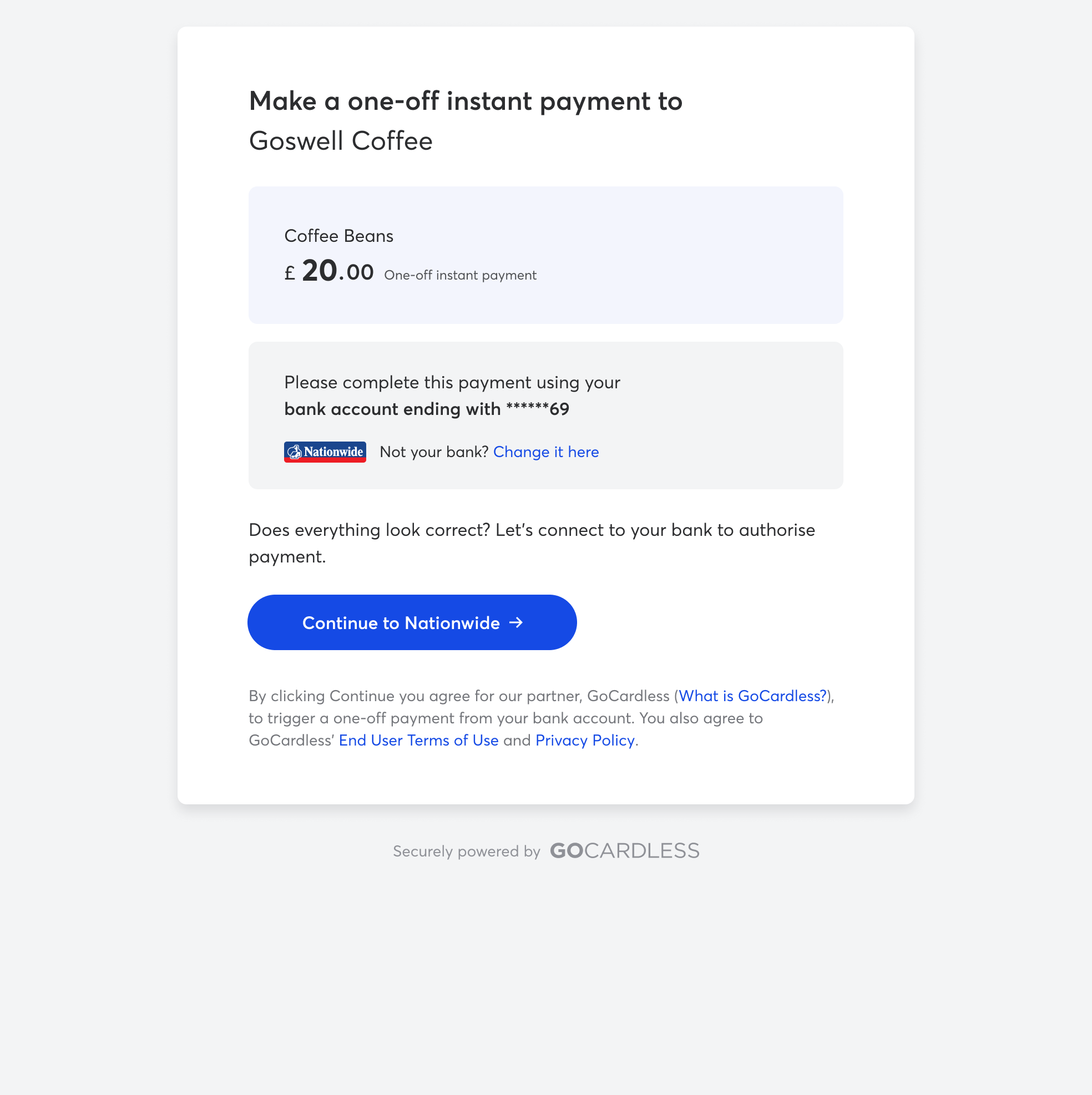 3. Your customer will be directed to their bank and asked to verify their identity. This usually involves confirming information such as their bank customer number or date of birth (see example below).

Depending on their bank, they may also be required to enter a passcode they receive via SMS directly from their bank.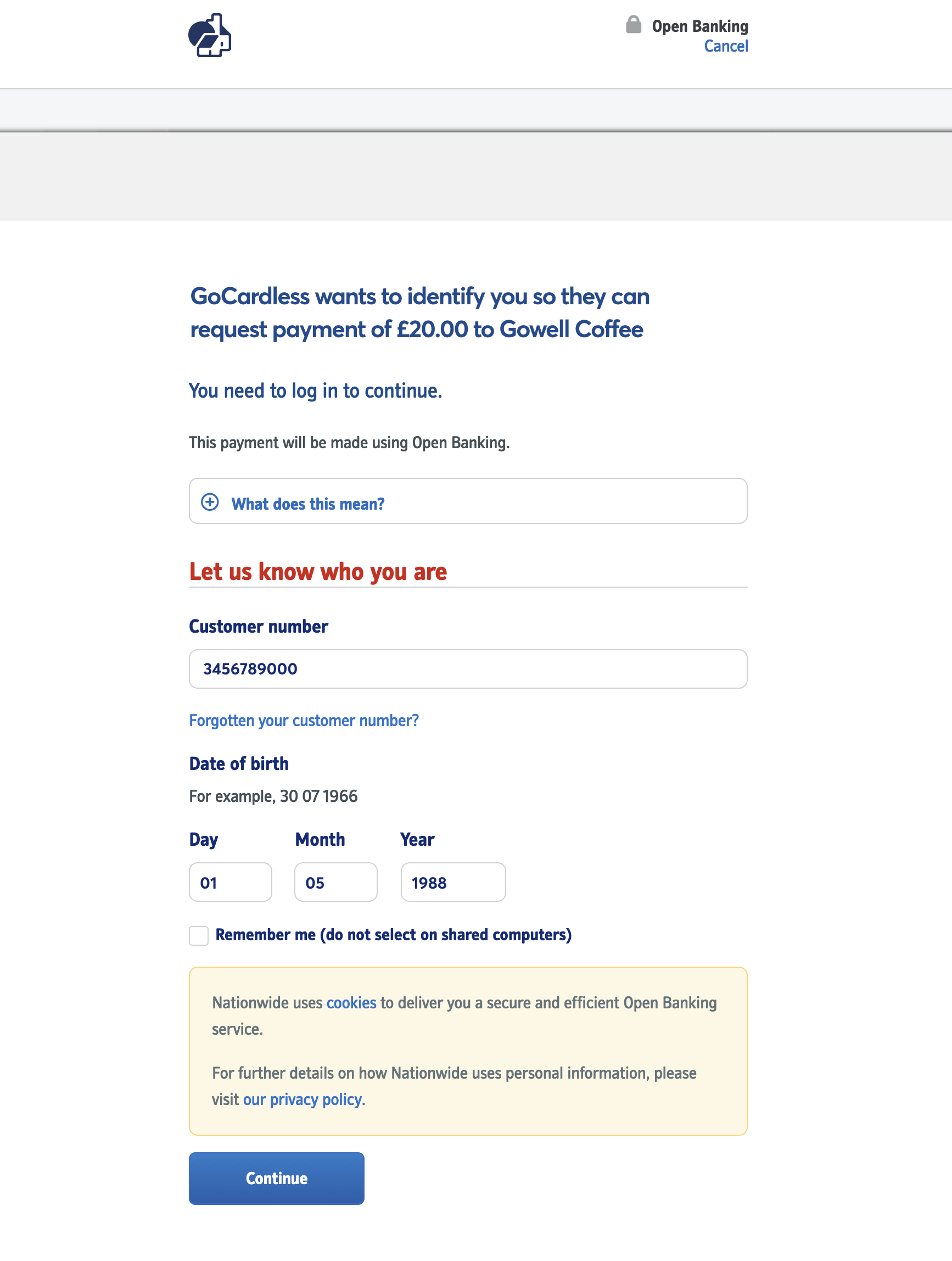 4. Once your customer has successfully completed the verification step with their bank, they will be directed to a screen asking them to proceed with the payment.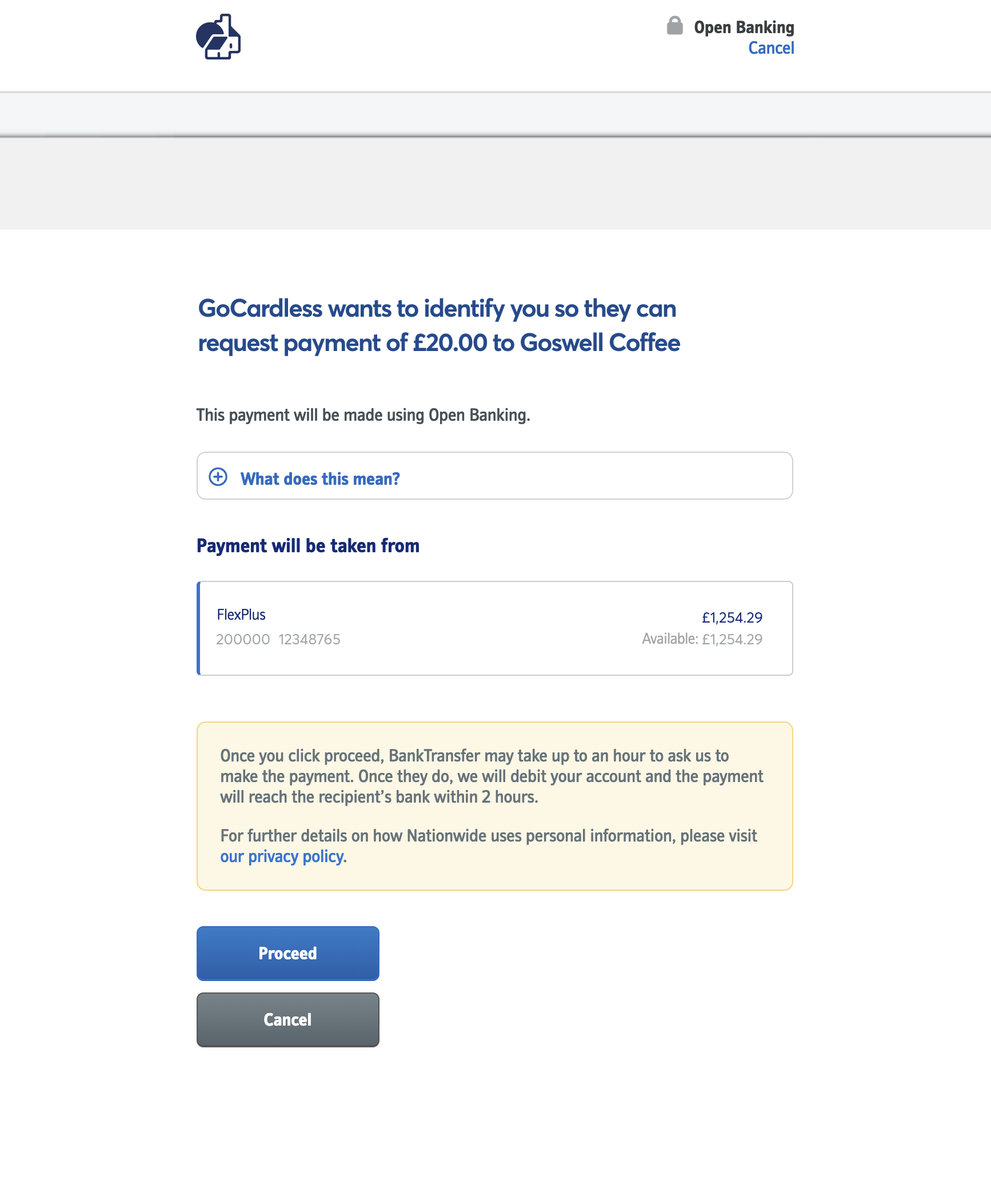 5. Providing your customer has sufficient funds available to cover the payment, the payment request will be fulfilled.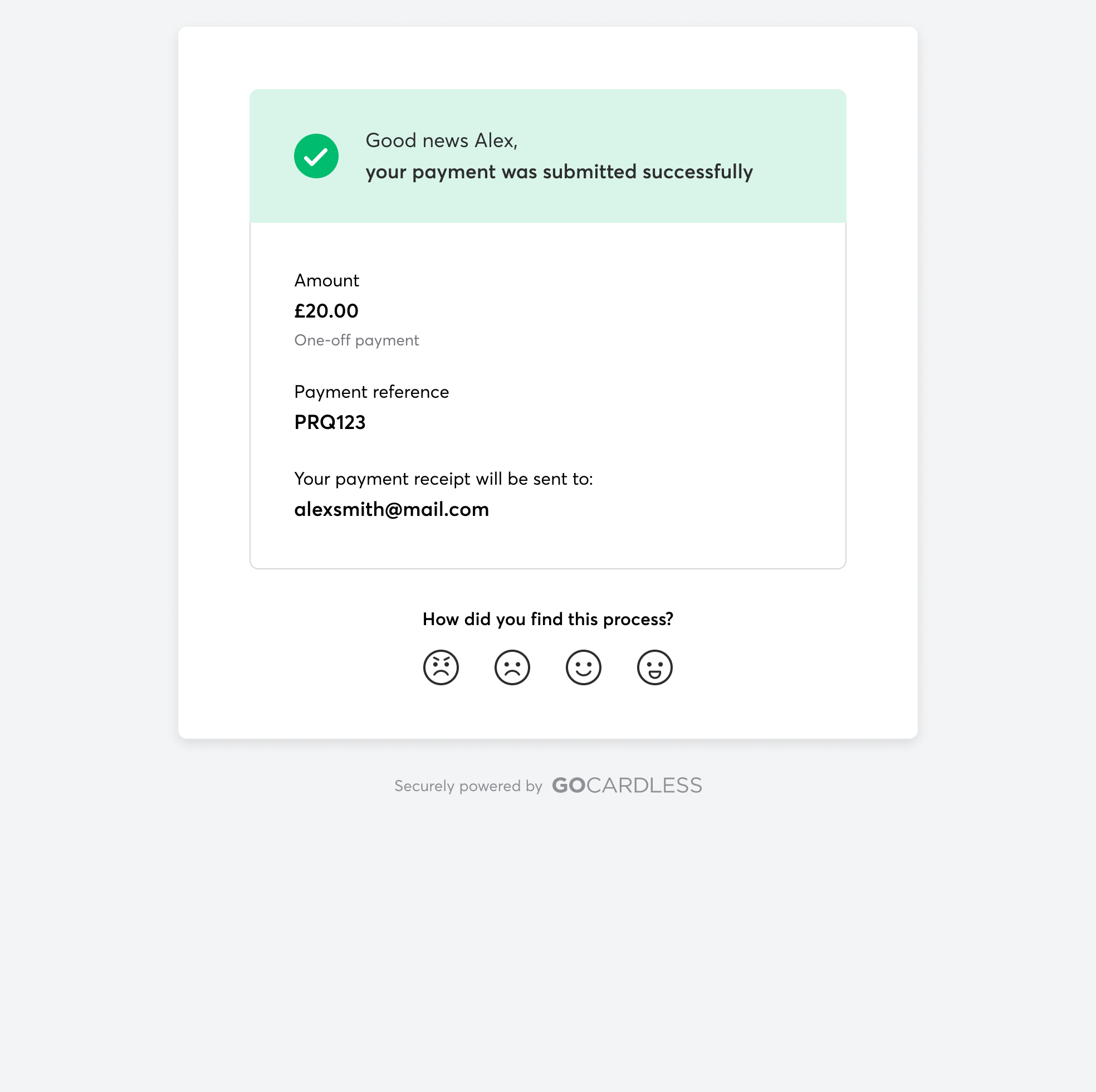 You will be able to see that the payment has been successful within minutes of your customer completing the payment request. Payments made before 11am on business days will reach your account on the same day, otherwise it takes up to one business day.
Please note: Payments made after 6pm will be processed the following working day.
For information on how to track the status of the payment request, please see our section on Payment confirmation towards the end of this article.