Xero has launched a new version of the GoCardless integration as of the 7th of April 2021.
If these guides do not reflect your experience please switch to the new support guide here
A payment can be cancelled in the GoCardless for Xero dashboard, providing it has not moved to submitted status or beyond.
To cancel a payment...
1. Go to the Invoices page of your GoCardless for Xero dashboard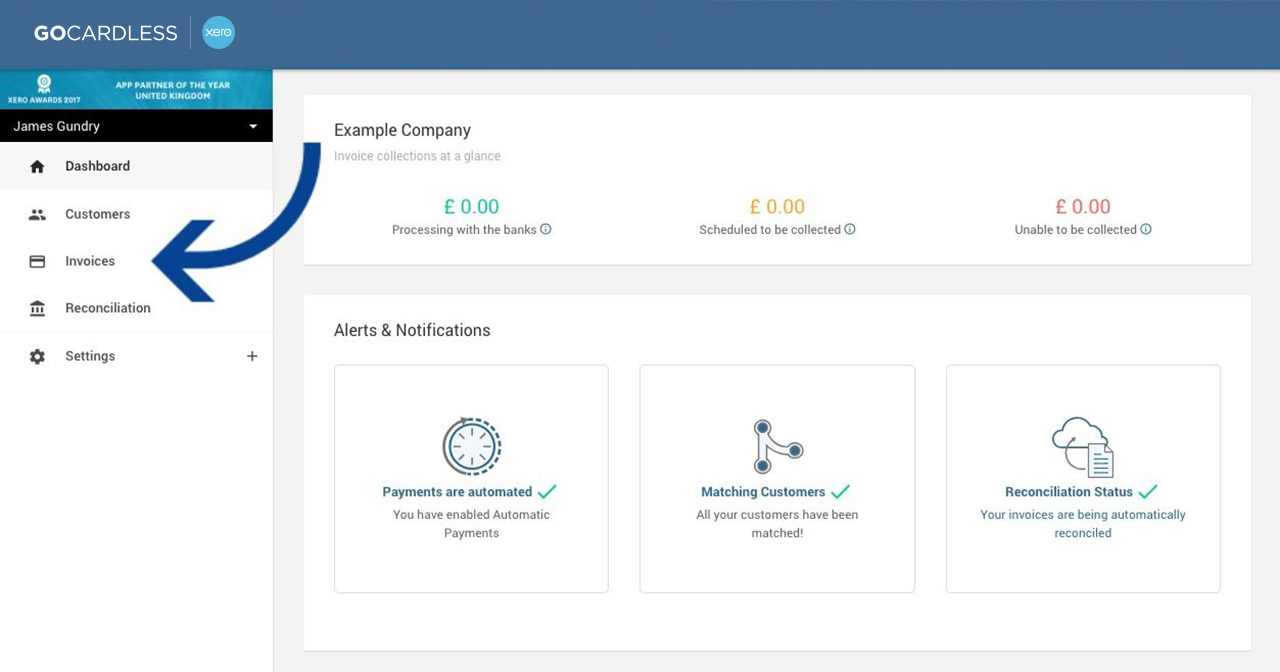 2. Filter to Scheduled invoices
For invoices that can be cancelled, the Action button will be available on the right side
3. Click the Action button to reveal the Cancel Payment option
4. Once clicked, cancellation of the payment will be confirmed